PsySSA Workshop Series: Workshop 8: Maintaining Student Autonomy and Epistemic Independence in the Profession
Presenter Bios
Facilitator:
Ms Andrea Jacobs 
Andrea Jacobs is a registered Educational Psychologist in Private Practice as well as a Lecturer of statistics, research, and psychometric assessment at The South African College of Applied Psychology (SACAP). Andrea is also a Research Supervisor, where she supervises both honours and masters level students, within the research area of Gender and Sexuality. Andrea holds a M.Ed Educational Psychology, MA Research Psychology and a Postgraduate Certificate in Education. She has a special interest in Psychometric Assessment, specifically concessions. Andrea is an active PsySSA member, having served on the Executive Committee for the Student Division, and as a current Executive member of the Society of Educational Psychologists of South Africa (SEPSA). Andrea was also involved in the Student Division's Mentorship Programme where she was a mentor, senior moderator and past recipient of the Prestigious Mentorship Executive Award (2018).
Respondent: 
Ms Bridgette Mogoje 
Bridgette Mogoje is an Additional Executive Committee Member of the PsySSA Student Division (SD). She is the current Executive Portfolio Holder of the SD's Transformation Subcommittee, SD Regional Representative and Mentorship Coordinator for the Free State. Bridgette holds a Bachelor of Arts Honours Degree in Applied Psychology from the University of South Africa (UNISA) and a Bachelor of Social Sciences Degree in Human Societal Dynamics from the University of the Free State (UFS). She has recently been admitted into the PGDip Psychological Counselling programme at the University of Kwa-Zulu Natal. She currently works as a Social Mobiliser at Soul City Institute for Social Justice, where she implements various programmes that address the challenges faced by adolescent girls and young women in South African communities. She served as an Executive Committee Member for TEDxUFS in 2016/2017. In 2017/2018, she became the Community Service Director for the Golden Key Honours Society at UFS and served on a Residence Committee in 2017.
Presenters:
Professor Jacqui Akhurst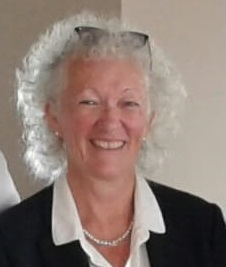 Professor Jacqui Akhurst is a Counselling Psychologist who qualified in 1991 at the predecessor of UKZN. She then completed a PhD in Psychotherapy at Rhodes University, with her thesis exploring a model of peer group supervision with intern psychologists, using grounded theory. As a former teacher, she trained school counsellors in the 1990s; and after completing an additional Educational Psychology registration, coordinated a Masters in Educational Psychology at UKZN for ten years. She moved to the UK in 2003, working first at the Higher Education Academy Psychology subject centre, University of York; before moving back to lecturing, at York St John University for a further ten years. She led an initiative to launch a Community Psychology Section of the British Psychological Society, becoming its inaugural chair in 2010. Having been promoted to Professor of Community Psychology in 2014, she returned to South Africa in 2015, to Rhodes University. There she co-ordinated the Masters in Counselling Psychology in 2016-2017. Her research focuses on community-based interventions, career psychology and Higher Education experiences, often utilizing Action Research or Activity Theory. She has written critical community psychology perspectives on Psychologists' competencies, as well as on Community-based Service Learning in HE. She has authored over 40 national and international journal articles and 30 book chapters. She is now an Emeritus Professor of Rhodes University.
Dr Nick Malherbe

Nick Malherbe is a researcher at Institute for Social and Health Sciences, University of South Africa & South African Medical Research Council-University of South Africa Masculinity and Health Research Unit. His research interests include violence, culture, psychological praxis, and visual methods.
Ms Ashley van Heerden
Ashley van Heerden is a Clinical Psychologist completing her community service at Tara Hospital, Johannesburg. She holds a Master's in Clinical Psychology and Master's in Research Psychology. Ms Van Heerden further holds certifications in Programme Management (University of Geneva) and Gestalt Therapy (Centre for Play Therapy and Training, South Africa). In 2015, Miss Van Heerden was invited to attend a human rights training on behalf of the United Nations of South Africa at the United Nations Head Office in Geneva, Switzerland. She subsequently began engaging in relevant, cost-effective programme implementation within the South African context, assisting numerous NPO's and being invited to present her work at national and international conferences. Miss van Heerden's other broad areas of interest include healthy child development and social justice, particularly in relation to LGBTQI+ rights and gender-based violence.