2019 Congress
Pre-Congress Workshops
Pre-Congress Workshops – Programme
First Session: 09:00 – 12:30
Strategies for improving maths performance in schools
Spirit-ness (Moya) and Rhythm in African centred healing: Case studies and applications in psychology
Assessing criminal capacity in children: Controversies, challenges & practice
Second Session: 13:15 – 16:45
Ethical and efficient practice management
Beyond the PTSD evidence base: Treatment realities for trauma practitioners in South Africa
Clinical supervision – State of the art
Details around these workshops are provided below.
Strategies for improving maths performance in schools
First Session: 09:00 – 12:30
Presenter Information
Presenter: Nicola Taylor
Nicola Taylor is a Director at JvR Psychometrics (JvR). She is head of the Research Department, where she is responsible for managing the evaluation of the psychometric assessments distributed by JvR in terms of their appropriateness in the South African context. Nicola often conducts research with organisations in order to determine the effectiveness of programmes or the assessments used within the organisation. She has co-authored articles published in peer-reviewed journals, contributed to book chapters, and read a number of papers at local and international conferences. Her research focus is on cross-cultural psychological assessment, particularly within the field of personality assessment, test construction, and the validation of psychometric assessments in the South African context. Nicola is a senior research associate of the department of Industrial Psychology and People Management at the University of Johannesburg.
Presenter: Xander van Lill
Xander van Lill practices as a registered industrial psychologist at JvR Africa Group, where he is involved in the sourcing, development, and distribution of psychological assessments. He serves as an executive member of the Society for Industrial and Organisational Psychology in South Africa (SIOPSA). Xander specialises in the construction of psychological assessments and multivariate statistics.
Presenter: Jani Wiggett
Jani Wiggett completed her Master's degree in Industrial Psychology at the University of Johannesburg in 2008. She has been part of the JvR Africa Group since 2009 and is currently heading up the Product Management team at JvR Psychometrics. She furthermore served as a divisional member at PsySSA's, the SABPP and SIOPSA. She is in particular passionate about the role psychometric assessments can and should play within youth development in Africa.
Presenter: Pakeezah Rajab
Pakeezah Rajab has completed her Masters' degree in Social and Psychological Research at the University of the Witwatersrand, South Africa, and is registered with the HPCSA as a Research Psychologist and Psychometrist. She is currently working in the Product Management team at JvR Psychometrics. Her research interests include psychometrics, psychopathology, cognitive psychology, and discrimination against vulnerable groups, especially the elderly and children.
Workshop Information
According to the latest report on global information technology, published by the World Economic Forum (2016), South Africa ranks among the worst in terms of mathematics and science education. It is critical that South Africa empower its youth with competence to perform at mathematics if the country wants to position itself as a world leader in areas such as artificial intelligence, robotics, and genetics.
Erroneously, poor mathematics performance might solely be attributed to learner's ability or effort, which might be a gross oversimplification of the issue. This workshop will attempt to address a part of the complexity surrounding mathematics performance in schools by addressing other psychological mechanisms at play, such as a student's orientation to mathematics (maths anxiety, attitude toward maths, study milieu, study habits etc.). Personality characteristics are also postulated to add to the unique ways in which learners' ability is translated into mathematics performance. By investigating the different factors related to maths performance, schools can implement more strategies that are comprehensive, feasible, and based on sound evidence. Assessments which will be discussed in the workshop include:
Raven's Progressive Matrices
Study Orientations Questionnaire in Mathematics
Basic Traits Inventory
Locus of control inventory
Spirit-ness (Moya) and Rhythm in African centred healing: Case studies and applications in psychology
First Session: 09:00 – 12:30
Presenter Information
Presenter: Nhlanhla Mkhize
Prof Nhlanhla Mkhize is the Dean and Head of Applied Human Sciences at the University of KwaZulu-Natal. His primary areas of research involve indigenous knowledge systems including ethics as well as the role of African languages in teaching, learning, and psychological practice.
Presenter: Tholene Sodi
Prof Tholene Sodi is Past President of the Psychological Society of South Africa (PsySSA). He is a clinical psychologist with more than 25 years of clinical, teaching and research experience. He is Professor of Psychology at the University of Limpopo. His main areas of research Interest include indigenous knowledge systems, culture and mental health, ethics, and mental health policy.
Presenter: Lesiba Baloyi
Prof Lesiba Baloyi is a Chief Clinical Psychologist and Head of Department of Clinical Psychology at Dr George Mukhari Academic Hospital & Sefako Makgatho Health Sciences University. His areas of research interest include African philosophy and psychology, indigenous healing systems and methodologies.
Workshop Information
The idea that Spirit (Moya) permeates all reality is fundamental in African-centred psychology. Similarly, an argument has been advanced as well that superficial egoistic (individual) differences can be overcome by harnessing life's rhythmic patterns, leading to a state of being in which the individual is 'one' with his or her surroundings (past, present, and future). In this workshop we explore, using case studies, the manifestations of Spirit-ness or Moya in our work with individuals presenting for counselling and psychotherapy. Our particular focus is on the role of the person as a vehicle of communication between the past, present, and future generations as well as the implications thereof for the manifestation of illness. In this state of affairs, healing is communal in that it involves harnessing the energies (rhythmic patterns) of life in order to link the individual or family with their past and even future generations. Psychologists' readiness to undertake this task is explored. We conclude with recommendations for professional training.
Assessing criminal capacity in children: Controversies, challenges & practice
First Session: 09:00 – 12:30
Presenter Information
Presenters: Anthony Pillay
Professor Anthony Pillay is in the Department of Behavioural Medicine at the UKZN Medical School & Fort Napier Hospital. He is a Harvard graduate and has held Visiting appointments at the Boston Children's Hospital in the US and at the University of Mauritius. He is the Editor-in-Chief of the South African Journal of Psychology, and Associate Editor of the Journal of Child & Adolescent Mental Health.
Workshop Information
Section 11 of the Child Justice Act of 2008 requires that children between the ages of 10-14 years, accused of crimes, be examined in terms of their cognitive, moral, emotional, psychological and social development, to aid the courts in establishing criminal capacity. However, assessing juvenile criminal capacity is not without controversy, and expert witnesses should not undertake this work without sound knowledge of the state of the science as it relates to current legal prescripts. The workshop explores these issues, together with the challenges in conducting such assessments, and discusses the clinical approach to examining criminal capacity in children and adolescents. The presentation integrates the relevant theory with clinical practice methods and helps participants gain an understanding of criminal capacity examinations and reporting practices.
Ethical and efficient practice management
Second Session: 13:15 – 16:45
Presenter Information
Presenter: Gertie Pretorius
Professor Gertie Pretorius is a Registered Counselling Psychologist for the last 37 years and a Registered Research Psychologist for the past 9 years. Apart from her professional Masters and Doctoral degrees in Psychology, she also holds a Master's degree in Philosophy, specialising in ethics. As an academic and a practitioner, Prof Pretorius supervised and trained Counselling, Educational, Research and Clinical Psychologists. She served on the Professional Board for Psychology of the HPCSA between 2004 and 2015 where she was, amongst other roles, the ViceChairperson of the Board. She also served on the Preliminary (Ethics) Committee for Psychology. Currently, Professor Pretorius serves on the Ethics Task Team of the Professional Board for Psychology, contributing to compiling a new Code of Ethics for the Profession o Psychology. Throughout her career Professor Pretorius also practiced privately while being an academic. During her career she managed very big Centres for Psychological Practice at the University of Johannesburg. At the beginning of 2015, Professor Pretorius commenced her own private practice and became deeply aware of the challenges of ethical practice management in the private context. She gladly shares her knowledge and skills of starting, growing and maintaining a private practice while remaining ethical with practitioners.
Workshop Information
During this interactive and practical half day workshop for Registered Psychological Practitioners of all Registration Categories learning will be facilitated by hands on work. The workshop will be aimed at practitioners who want to be self-employed and equip them with the necessary skills to think in an entrepreneurial way. At the end of the workshop Registered Practitioners will have acquired the following knowledge and skills:
How Practitioners can empower themselves to create their own work
Begin to think in an entrepreneurial way about psychological practice
Have a model to work in a variety of ways and not only one-on-one
Understanding their own transferable skills
Harnessing your skills in a private and independent practice
Identifying the services they want to deliver
Identifying an environment where their skills can be delivered
Develop a competitive edge in a market that is already full
How to market your services in an ethical way
Working within the scope of practice of your particular registration category and be successful while doing it.
Beyond the PTSD evidence base: Treatment realities for trauma practitioners in South Africa
Second Session: 13:15 – 16:45
Presenter Information
Presenter: Debbie Kaminer
Debbie Kaminer is a clinical psychologist and Associate Professor in the Department of Psychology at the University of Cape Town, and chair of PsySSA's Science of Psychology Committee. She has been working in the field of traumatic stress as a clinician and researcher for 16 years. She has counselled trauma survivors in her own clinical practice, supervised the clinical work of trainee psychologists and registered counsellors working with traumatised adults and children, and provided consultation for a number of volunteer organisations that work with trauma survivors. She is a co-author of the book Traumatic Stress in South Africa as well as numerous journal articles on the prevalence, impact and treatment of traumatic stress in the South African context. She is currently collaborating on several treatment studies to evaluate interventions for traumatised South African youth living in contexts of continuous violence.
Presenter: Kempie Van Rooyen
Kempie van Rooyen is a clinical psychologist with the Department of Health and a research associate at the Psychology Department in the School of Behavioural Sciences at the Nelson Mandela University, and the chairperson of the PsySSA Trauma and Violence Division. His research and practice interests relate to traumatic experiences across cultures, the traumatic experiences and treatment of rape survivors, the training and supervision of lay and professional counsellors and clinicians in crisis and trauma intervention, and the psychometric assessment of clinical syndromes. He trains and supervises extensively in these areas and has had a number of publications in the field of traumatic stress.
Workshop Information
While there is an extensive international evidence base to guide the treatment of posttraumatic stress disorder (PTSD), South African mental health practitioners are often called on to assist trauma survivors who do not present with the classic symptoms of PTSD. These include survivors in the early stages of trauma recovery, those who are struggling with ongoing danger and threat rather than only with past traumatic events, and those who have experienced complex trauma in early childhood. This workshop aims to highlight strategies that can assist practitioners to support trauma survivors in these circumstances. The current evidence base for the treatment of PTSD will be reviewed, and its application to the range of traumatic circumstances found in the South African context will be discussed. This will be followed by a consideration of the need for brief, early interventions aimed at immediate psychosocial relief and the mobilisation of survivors' internal and external resources to prevent the escalation of traumatic stress symptoms. The concept of continuous traumatic stress will then be discussed, particularly in light of pervasive community violence, and strategies for adapting traditional PTSD interventions to reduce the impact of ongoing trauma will be identified. Finally, current best practice guidelines for addressing complex trauma will be considered in light of South African treatment realities. Case illustrations will be provided and participants will have the opportunity to share their own experiences of working in local contexts.
Clinical supervision – State of the art
Second Session: 13:15 – 16:45
Presenter Information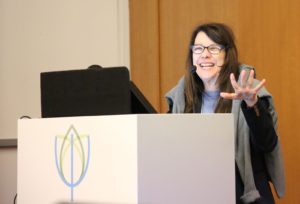 Presenter: Carol Falender
Carol Falender, Ph.D. is co-author of Supervision Essentials for the Practice of Competency-Based Supervision (APA, 2017)and four other books on clinical supervision. She was a member of the Association of State and Provincial Psychology Boards Supervision Guidelines Group and Chair of the Supervision Guidelines Task Force of the Board of Educational Affairs of APA. She directed APA approved internship programs at child and family clinics for over twenty years. She is an Adjunct Professor at Pepperdine University; Clinical Professor in the UCLA Department of Psychology. She received the APA 2018 Distinguished Career Contributions to Education and Training in Psychology Award.
Workshop Information
Clinical supervision is the foundation of clinical training and practice.  Recognition is growing that it is a distinct professional practice, not simply transmitted through osmosis, repeating what one's own supervisors had done. This workshop provides a framework for ethical, multicultural supervision practice through the lens of competencies:  knowledge, skills, and attitudes.  Revolving around experiential exercises, participants gain competence in clinical supervision.
Since clinical supervision was identified as a distinct professional competency, requiring specific training and experience, scholarship and training has focused on enhancing professional competency, ethical practice, ensuring multicultural competence, of both supervisors and supervisees. Most recently, task forces have defined requisite competencies and guidelines for supervision practice. However, research shows that training and competence in clinical supervision, and especially diversity and multiculturally competent supervision, is lagging behind as there is inadequate recognition of the substantial changes that have occurred and harmful supervision ensues. This workshop is designed to provide the most current skills to enhance ethical multicultural supervision practice including cultural humility, competencies, supervision guidelines, best practices, the supervisory relationship, strains, ruptures, repair, reflective practice, multicultural diversity, assessment, feedback, and evaluation strategies, legal and ethical frames, and self-care. Through a competency-based frame, interactive meta-theoretical strategies for practice are developed through practice exercises, skill-building, video review, and reflection.