2019 Congress
Invited Presenters
Southern theory, decolonial futures: Social/cultural psychology from African epistemic locations
Glenn Adams is Professor of Psychology and Director of the Cultural Psychology Research Group at the University of Kansas (USA), where he has served in a variety of leadership positions with the Kansas African Studies Centre. He draws upon experience of teaching and research in West African settings as an epistemic foundation and for re-thinking hegemonic psychological science.
Is the current psychology curriculum fit for purpose in view of the present local and global challenges?
Prof Kennedy Amone-P'Olak is a Professor of Psycho-Traumatology in the Department of Psychology at the University of Botswana. He is the author of numerous journal articles and book chapters on psychological trauma resulting from war events, stressful life events, and social deprivation. Prof Amone-P'Olak is the PI of the WAYS study, a longitudinal study of the trajectory of post-war mental health in war-affected youth in Northern Uganda. At the University of Botswana, Prof Amone-P'Olak's research is on Childhood Adversity, Drug and Substance Use and Mental Health Problems in emerging adults.
How much decolonising can decolonising methodologies achieve? Not much, if uncritically located in the current knowledge economy
Brendon Barnes is a Professor and Head of the Department of Psychology at the University of Johannesburg. His research focuses on environment, health and psychology in the global South.  He contributes to this field in the following ways: to identify the association between unhealthy environments and child development, to identify how the poor are blamed for their toxic living conditions, and to develop the research methodologies used in environmental health scholarship.
Psychology and the war on womxn's bodies: Complicities, silences and future possibilities
Floretta Boonzaier is Professor in Psychology at the University of Cape Town, Co-Director of the Hub for Decolonial Feminist Psychologies in Africa and Co-Chair of the Global Africa Group of the Worldwide Universities Network.
The future of the psychologist profession: To stay relevant we need the public trust and our guarantee to the public is competence and ethics
Dr. Nina Dalen is a Clinical Neuropsychologist.  She worked clinically for many years in medical hospital settings. She then went on to be the director of research and development, within the field of child psychology and mental health. She has been teaching ethics at Universities, in specializations program and at psychology conferences all over the world. She has written several book chapters on ethics, and is the first author of the textbook "professional ethics for psychologists". 
Industrial Revolution 4.0: Implications for the discipline and profession of psychology
Norman Duncan holds a professorship in Psychology and is the DVC: Academic at the University of Pretoria. His research and publications are primarily in the fields of racism and community psychology. He has co-edited a range of volumes, including 'Race', Racism, Knowledge Production and Psychology in South Africa (Nova Science Publications) and Race, Memory and the Apartheid Archive (Palgrave/WUP). His current research scholarly interests focus on teaching and learning in higher education.
Dreaming after catastrophes: testimony, thought and language in times of rising of dictatorships
Paulo Cesar Endo is a Psychoanalyst, Professor and researcher at Psychology Institute of University of São Paulo. He is also Head of Research Group on Human Rights, Democracy and Memory at Advanced Studies Institute (USP), researcher at Unit Research on Dreams, Memory and Imagination Studies (University of Gdansk/Poland). In 2006, he was awarded with Jabuti Prize (literature and sciences) in Brazil.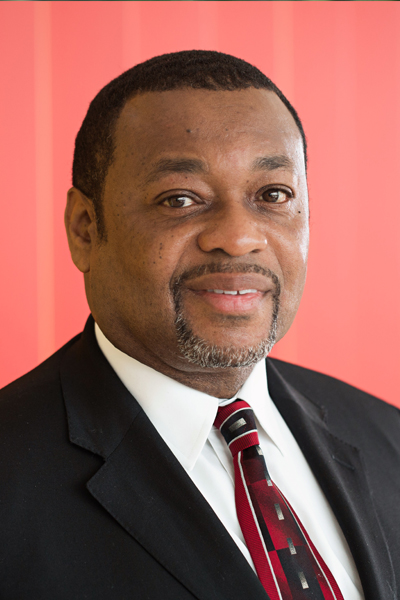 Addressing current and future complex societal issues: The critical role of psychology in reconceptualizing our approach
Arthur C. Evans, Jr., Ph.D., is the CEO of the American Psychological Association, beginning in March 2017. He previously served for 12 years as Commissioner of the Department of Behavioural Health and Intellectual disAbility Services in Philadelphia, Pennsylvania, where he led a service system transformation that significantly improved health care outcomes and saved the city millions of dollars. Previously, Dr Evans worked in private practice and served in leadership positions in clinical administration and state government. Dr Evans has held faculty appointments at the University of Pennsylvania Perelman School of Medicine, Drexel University School of Public Health, Philadelphia College of Osteopathic Medicine, and the Yale University School of Medicine.
Realising imaginaries in clinical supervision in Africa
Carol Falender, Ph.D. is co-author/co-editor of five books on clinical supervision. She was a member of the Supervision Guidelines Group of the Association of State and Provincial Psychology Boards (ASPPB) and Chair of the Supervision Guidelines Task Force of the Board of Educational Affairs (BEA) of APA. She was the recipient of 2018 Distinguished Career Contributions to Education and Training in Psychology Award from the American Psychological Association.
Envisioning equity in transnational university partnerships in psychology: Reflections from a US-South Africa experience
Debbie Gowensmith, M.S., is a community development practitioner from the U.S. that first had the opportunity to live and work in Cape Town in the early 2000s. Now an adjunct faculty member and PhD student at the University of Denver (Colorado, USA), she teaches counselling and psychology students community-based research methods, participatory evaluation, and a bi-annual course on race that culminates in a sojourn to South Africa.
Guarding against bias and monitoring cultural implications in forensic psychological evaluations
Prof Gowensmith is a tenured professor of forensic psychology at the University of Denver in Colorado, USA. His research has focused primarily on public forensic mental health systems as well as the standards of forensic evaluators and the evaluations they conduct. He has consulted with both South African and USA colleagues on public forensic mental health systems issues, and he has published research and essays in several journals (including SAJP). He has also developed a mobile app designed for psychological evaluators to monitor their assessment outcomes and their potential for bias.
"Ghosts hate new things": The hope and terror of Psychology's ghosts in/for Africa
Peace Kiguwa (PhD) is Associate Professor in the School of Human and Community Development in Psychology at the University of the Witwatersrand, South Africa. She works and researches in Gender Studies, Race and Racialisation and other social asymmetries. She is current Chair of the Sexuality and Gender Division of PSYSSA.
Assessment imaginaries: The role of psychological assessment in the 4IR
Prof Sumaya Laher teaches psychometrics, psychological assessment and research design and analysis in the Psychology Department at the University of the Witwatersrand. Her research focuses on psychological assessment and mental health in the African context.
Equipping psychologists to face Africa's future: The importance of evidence and a public mental health approach
Crick Lund, BA (Hons), MA, MSocSci (Clinical Psychology), PhD, is a Professor in the Alan J. Flisher Centre for Public Mental Health, Department of Psychiatry and Mental Health, University of Cape Town and Professor of Global Mental Health and Development in the Centre for Global Mental Health, Institute of Psychiatry, Psychology and Neuroscience, King's College London.
Why feminist theory should be inserted into the juggernaut of psychologised public reproductive health research: an intersectional future
Catriona Ida Macleod is Distinguished Professor of Psychology, SARChI Chair of Critical Studies in Sexualities and Reproduction at Rhodes University, and editor-in-chief of the international journal, Feminism & Psychology. She has won several awards for her research and writing.
Meeting future challenges: revisioning psychological science in Africa
David Maree is Full-Professor in the Department of Psychology at the University of Pretoria where he was Head of Department from 2013 to 2016. He was chair of the Psychometrics committee of the Board of Psychology of the Health Professions Council of South Africa (HPCSA) and also President of PsySSA in 2013. He is a NRF rated researcher and his interests include psychometrics, Rasch modelling, philosophy of psychology and research methods.
Imagining the Future of Global South, African Career Psychology: Postmodernising Group-Based Career Construction Counselling
Prof. Kobus Maree is a past editor of a number of scholarly journals. He has authored or co-authored 115+ peer reviewed articles and 65 books/ book chapters on career counselling, research, and related topics since 2009. A regular keynote speaker across the world, he has also accepted invitations to spend time as a visiting professor at various international universities. He was awarded fellowships of the International Association of Applied Psychology and the Psychological Society of South Africa
The moral and ethical ideal in Kemetic-Bantu Thought: Implications for psychology and allied health disciplines in the 21st Century
Prof. Nhlanhla Mkhize is the Deputy Vice Chancellor and Head of the College of Humanities at the University of KwaZulu-Natal, South Africa. A former Fulbright Fellow and Bram Fischer Scholar, he holds a PhD in Psychology, with a specialisation in African indigenous approaches to morality and ethics. He has been a co-principal investigator of the South African Research Ethics Training Initiative (SARETI), a collaborative multidisciplinary research ethics programme involving the University of KwaZulu-Natal and other institutions. Dr Mkhize teaches modules on African Ethics and African Psychology and has supervised many masters and doctoral students to completion. He has been invited to give keynote addresses nationally and internationally on the subject of indigenous knowledge systems, morality/ethics and the self. He has published journal articles and book chapters on cultural aspects of counselling, African ethics, fatherhood, and the use of African languages in Higher Education. He is one of the editors of Critical Psychology (UCT Press, 2004), a book in which he published chapters on African approaches to psychology.  As the (former) President of the South African Humanities Deans' Association, he was a member of the Ministerial Task Team and played a role in the formation of the National Institute for the Humanities and Social Sciences, as well as the launch of the Humanities/Social Sciences National Doctoral Schools Programme in South Africa. Some of his ideas on the subject of African ethics have been published in chapters such as "Ubuntu and Harmony: An African Approach to Ethics"  (in Ronald Nicolson (Ed.), Persons in Community: African Ethics in a Global Culture, UKZN Press, 2008), and recently, "Ubuntu-Botho Approach to Ethics: An Invitation to Dialogue" (in N. Nortje (Ed.), African Perspectives on Ethics for Health Care Professionals) (Springer, 2018).
Psychologists developing as leaders for an African future
David Murphy is the 2019-20 President of the British Psychological Society. A Clinical Psychologist by training, he worked clinically for many years in medical hospital settings. He was head of psychology services at Imperial College Healthcare for 12 years where he managed practitioner psychologists working within five acute hospitals and community services across four London Boroughs. He then went on to become Director of the Institute of Clinical Psychology Training at Oxford University for several years. Since mid-2018, he has been based at the University of Edinburgh's Centre for Strategic Leadership where he is leading a large-scale longitudinal study of leadership development. He has written numerous journal articles on psychological aspects of physical healthcare, clinical psychology training, and leadership. He is co-editor of the textbook "What is Clinical Psychology? -5th Edition", and series editor of the "How to train as a practitioner psychologist" series of 7 books.
Why Africa needs culturally sensitive psychotherapy in the 21st Century: Results from a cluster randomized clinical trial in Uganda
Etheldreda Nakimuli-Mpungu MD, PhD is a Senior Lecturer, Psychiatric epidemiologist and MQ Fellow in the Department of Psychiatry at the Makerere University College of Health Sciences, School of Medicine.
Community engaged scholarship in higher education: A model for sustained and relevant LGBTI+ (mental) health services in a rapidly changing Africa
Juan A. Nel (DLitt et Phil) is a registered clinical and research psychologist, a Research Professor of Psychology at the University of South Africa (Unisa) and a rated researcher with recognised expertise in LGBTI+ mental health and well-being, hate crimes and victim empowerment and support, more generally. At Unisa he, among others, serves as leader of a longstanding Community Engagement project, Towards LGBTI Health and Well-being. Juan is a former President of the Psychological Society of South Africa (PsySSA) (2014-2015), member of its Council, a co-representative on the International Psychology Network for LGBTI Concerns (IPsyNET) and leader of a project aimed at positioning PsySSA as regional hub towards promotion of the well-being and human rights of LGBTI+ persons in Africa.
Children's criminal capacity, the Dual Systems Model and contemplating African and Global judicial reform
Anthony Pillay is an Associate Professor in Behavioural Medicine at the Nelson R Mandela School of Medicine (UKZN) & Fort Napier Hospital. His post-doctoral training includes a Masters in Maternal & Child Health at Harvard University and a Clinical Fellowship at the Boston Children's Hospital. He is a Visiting Professor at the University of Mauritius, where he also conducts research.
Designing to fail. Are we preparing our children for the future?
Head of Department of Behavioural Medicine, Nelson R Mandela School of Medicine, College of Health Sciences, University of KwaZulu-Natal, and Chief Clinical Psychologist for the Hospital Services of the KwaZulu-Natal Provincial Administration in Durban, South Africa. He represents his discipline on national and international bodies and served on several scientific committees. He is a Past President of the Psychological Society of South Africa (PsySSA) and currently Chair of Board for Psychology and serves on the Health Professions Council of South Africa.
A critical application of Western and Eurocentric psychological theories to Africa's imaginaries
Jace Pillay is a South African Research Chair in Education and Care in Childhood in the Faculty of Education at the University of Johannesburg. He has conducted groundbreaking research on the psychosocial and educational experiences of orphans and vulnerable children. His current research focuses on child and youth mental health in South Africa. As an academic he has published numerous articles and book chapters and presented his research findings in prominent international conferences.
Treating Major Depression in Patients with Diabetes Mellitus: Implications for the African Context
Yegan Pillay is an Associate Professor in the Department of Counselling and Higher Education and is the graduate chair in the Counsellor Education Program at Ohio University. He graduated with a B.A. & B.A. (Hons, Psych) from the University of the Western Cape and holds a M.Ed.& Ph.D. from Ohio University.
Psychosocial studies and the practice of psychology in South Africa: The potential for mutual enlivenment
Lisa Saville Young is an Associate Professor in the Psychology Department at Rhodes University and a Clinical Psychologist. Her research is primarily guided by a psychosocial outlook; a perspective that is interested in subjectivities/identities/relationships from both a psychological and social perspective, always attempting to see the two not as distinct 'eyeglasses' but as intertwined and interrelated 'binoculars' with which to view particular phenomena.
The psychology of bereavement in three African communities in Limpopo Province: Implications for research and professional practice
Tholene Sodi is a Clinical Psychologist, and Professor of Psychology at the University of Limpopo. He is Past President of PsySSA, and former Vice President of the Health Professions Council of South Africa (HPCSA). He is a member and vice-chairperson of the Department of Health's Ministerial Advisory Committee on Mental Health, and is also a member of the Board of the South African Medical Research Council. Prof Sodi is an NRF C2 rated researcher.
Beating the odds of being an adolescent in Africa: Propositions for psychology
Linda Theron is an educational psychologist. She is also a full professor in the Department of Educational Psychology / Centre for the Study of Resilience, Faculty of Education, University of Pretoria and an extraordinary professor in Optentia Research Focus Area, North-West University, South Africa. Her funded research, which has been co-facilitated by psychology students and colleagues, and publications focus on the resilience processes of South African young people challenged by chronic adversity and account for how sociocultural contexts shape resilience. She is an associate journal editor of Child Abuse & Neglect (Elsevier) and of School Psychology International (Sage).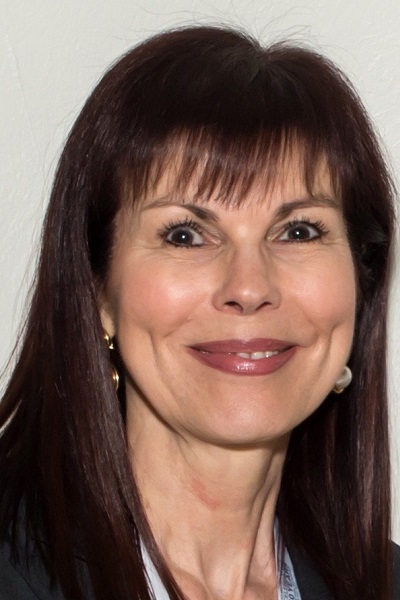 Does neuropsych-ology in Africa have a future?
Ann  D. Watts PhD is a Clinical Psychologist, whose area of work is neuropsychology.  She is Secretary-General of the International Union of Psychological Science (IUPsyS), the IUPsyS Main Representative (Psychology) to the World Health Organization (WHO), and served on the WHO International Advisory Group for the Revision of ICD-10 Mental and Behavioural Disorders. She is Treasurer of the Pan African Psychology Union, and has served as President of the International Neuropsychological Society (2015), PsySSA (2000-2002), and the SA Clinical Neuropsychological Society (1998-2001). She is  also an expert in the field (neuropsychology) at the University of KwaZulu-Natal.
Disrupting Whiteness in Clinical Psychology training within the heart of darkness
Dr Nicholas Wood is a South African trained clinical psychologist with clinical and training experience from South Africa, Aotearoa New Zealand and the United Kingdom. He is also the author of a science fiction anthology (Learning Monkey and Crocodile) and his 3rd Science Fiction novel (Water Must Fall) due to be published in 2020.