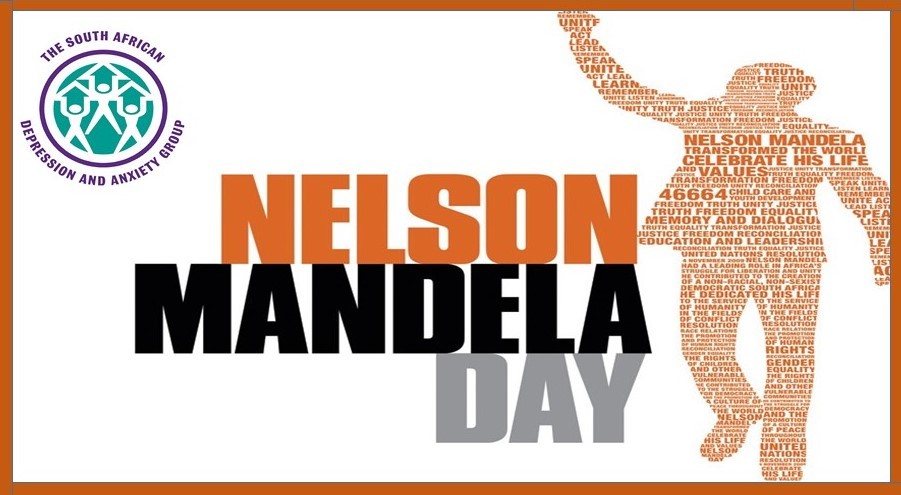 "When people are determined they can overcome anything" – Nelson Mandela.
IT TAKES LESS THAN 67 SECONDS FOR PEOPLE TO SEEK SUPPORT FOR MENTAL HEALTH PROBLEMS OR SUICIDE
In South Africa, one in three people are affected by mental health problems . There are 23 completed suicides in South Africa every day, and a further 460 attempted suicides every 24 hours. It takes less than 67 seconds to get hold of a counsellor on SADAG's Toll Free Helplines to receive counselling and referrals to treatment.
We need your help to continue providing this crucial support – you can help save a life: –
R67 pays for the call costs for 3 calls to our Toll Free Suicide Crisis Helpline.
R67 means we can print 22 Mental Health brochures which we send out to callers.
R67 will pay for 14 armbands with our Suicide Helpline number, to be given to High School learners during School Talks, so that they know they can call us for help.
R167 will pay for a Teen Suicide Prevention Speaking Book that can reach at least 127 youth. These Hardcover books contain 16 pages of colourful illustrations, a celebrity narrator and easy to read text. For many, a lifesaver in low-literacy communities.
R1,670 helps train 50 Community Members in rural areas in Gauteng, Limpopo and Mpumalanga, on Depression, Treating Trauma, Support Groups and learning how SADAG can further help in their community.
Please make your donation by clicking on the button below
Thank you for Making Mental Health Matter!
Yours sincerely
Zane Wilson
Founder and Director
zane1@medport.co.za
0800 21 22 23